Bojerky is a Premium Beef Jerky Subscription Box.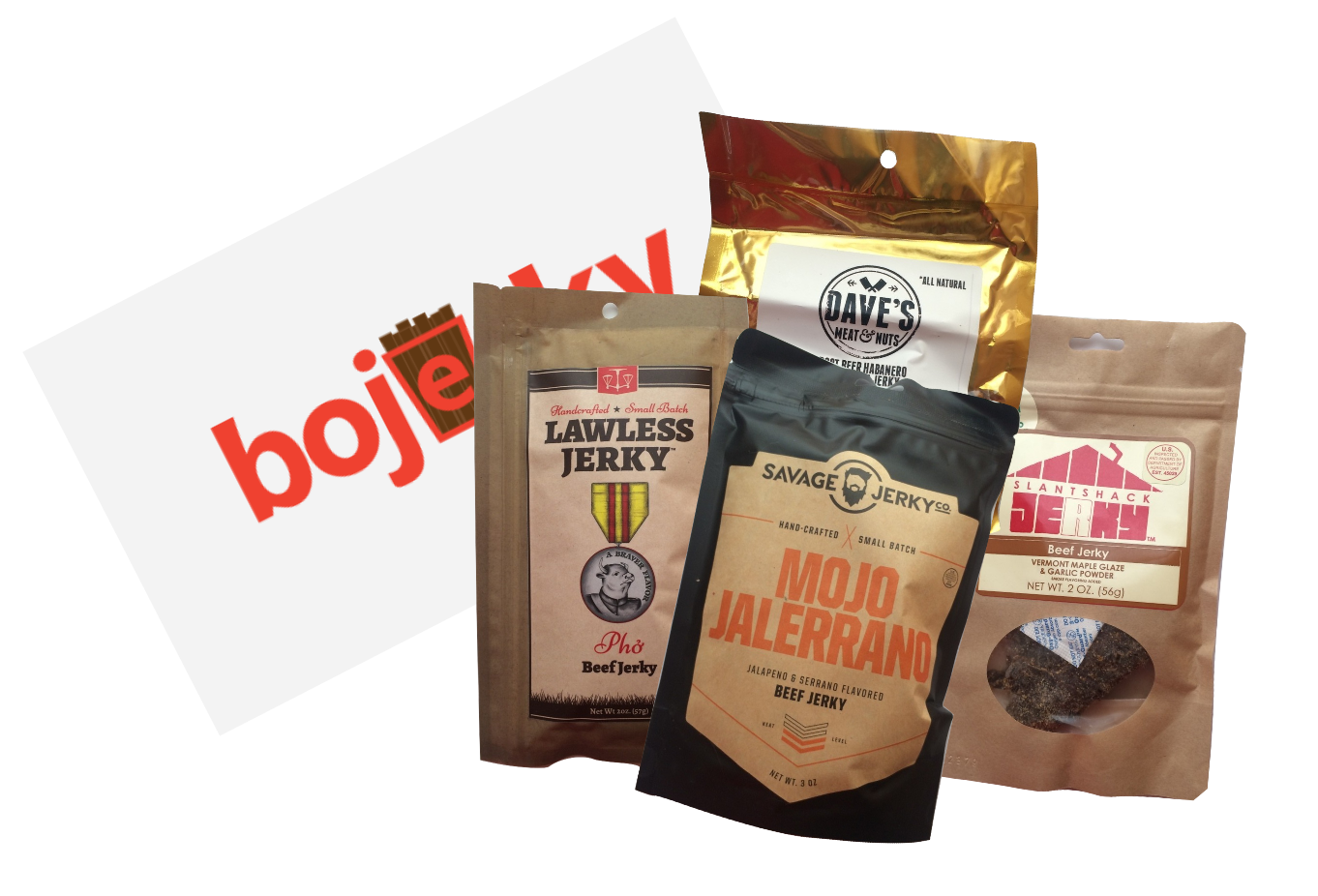 A Unique Selection Of Premium Beef Jerkyfrom ALL Around the United States.Different Flavors Each Month.
featured in

---
#Bojerky
About Bojerky
Bojerky is a subscription to craft jerky. Not only that, it's a subscription to the *best* jerky around. You tired of the same old stuff you get at the gas station on the way to work every day? You need bojerky. You want to eat coca-cola jerky from houston and then something grass-fed from Vermont? You need bojerky. You want to impress all your friends with your amazing selection of smoked and dried meats? You get the point. Bojerky is the best compilation of jerky you're going to get in the mail, I pretty much guarantee it.
We offer several variations of subscription that will satiate any jerky lover.
How It Works
Bojerky is pretty simple. We buy the coolest indie jerky from around the US and send it to you. Maybe you live in San Jose but want some jerky from Minnetonka; we got you covered. Shipments are recurring so in the middle of every month, we ship awesome craft jerky straight to you. We've featured dozens of craft jerky creators- and not just hipsters in LA. We break the mold and buy from everybody. Even old crotchety men who live in the swamps. They make the best jerky. A few days before it gets to you, we'll send out an email with the tracking number so you know when it arrives plus a little bit of info about all the jerky inside. Sometimes we even include a bonus snack! We also cater to events and parties! If you're looking to give 10+ people bojerky at a time, email us to get a special deal.